Team Sonic Racing nails what matters most: speed and finesse on the racetrack. The new team system is a fantastic evolution of the arcade racing formula that gives you a real reason to work together, and there's a litany of customization options to keep you coming back to these excellent tracks to earn more. Even though the small roster and annoying Adventure mode story could be better, Team Sonic Racing is an addictive and inventive evolution that proves Sumo Digital is at the top of its game.
-- As reviewed by IGN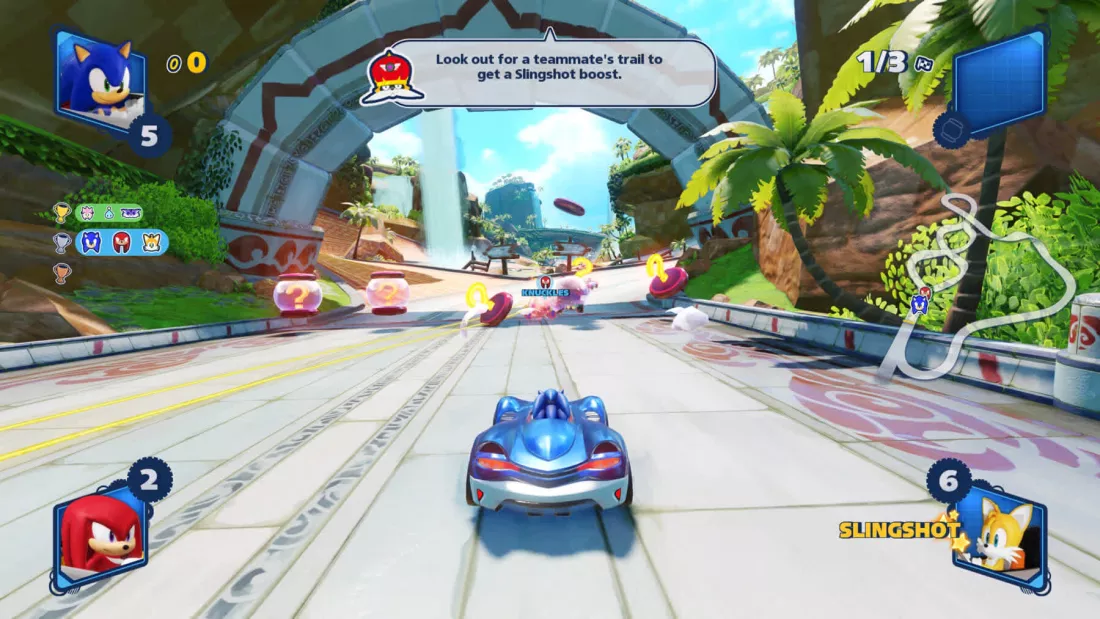 TechSpot is supported by its audience. We may earn a commission when you buy through links on our site.
Learn more
.
Core karting action feels fast and fun, with great handling
Unique team mechanics that make it fun to coordinate with other players
Variety of interesting tracks
Clunky frame rate at times, especially in split-screen multiplayer
Drawn-out sections outside of races
Stiff, unresponsive driving
Direct Competitors and Related Products