Neowin's 7 Days of Apple juice, Cortana's crossover, and waiting for Windows 10
By Steven Parker
After all the action from last week's Mobile World Congress, you may well have expected this week to be a good deal quieter. As if! From new devices to juicy rumors, the last seven days have been crammed full of exciting developments, so let's get on with it!
It was a bit of a mixed week for Apple, which suffered a major worldwide service outage on Wednesday that brought down key services, including both the iOS and Mac App Stores, TestFlight and iTunes Connect, among others.
In typical Apple fashion, the company did its best to simply pretend that everything was just fine, ignoring press requests for information, and completely failing to inform its users of what was going on. In fact, despite its customers complaining about the outage across social media for hours, Apple's service status dashboard continued to report that all of its services were running perfectly.
Of course, that wasn't quite how Apple was hoping its week would turn out. Two days earlier, the firm had been enjoying much more positive global coverage of its 'Spring Forward' media event.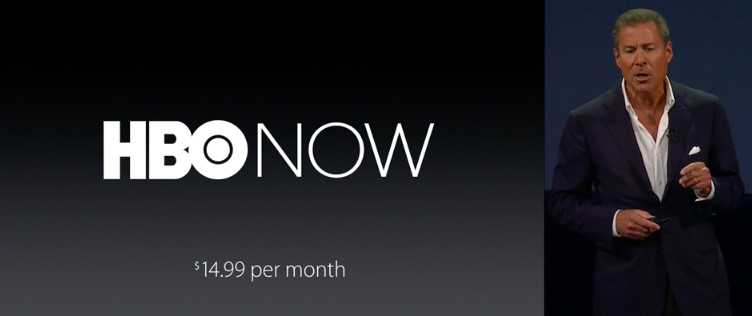 A price drop on the Apple TV box was announced there, reducing the price from $99 to just $69. Not bad – but the company's second announcement was even more exciting: Apple customers will enjoy exclusive access (for three months) to the brand new HBO Now streaming service. When it launches in April, users will be able to pay $14.99 a month for unlimited access to HBO's past and present library of shows, including Game of Thrones, The Sopranos and Sex and the City.
Apple also revealed that it has sold over 700 million iPhones since the very first model went on sale, but it was the company's new Watch that really got people talking – especially the top-of-the-range 18-karat gold 'Watch Edition', which will be priced at an eye-watering $10,000. Curiously, the gold model's technical specs are identical to the versions that will sell for 'only' hundreds of dollars, offering no advantage over the cheaper models whatsoever.
The company also spoke for the first time about battery life on the watch, claiming that it offers a "full day" of usage. A "full day" in Apple-speak is actually 18 hours when it comes to the Watch, based on a particular pattern of usage; if, for example, you use the Watch for voice chat, expect it to run out of juice in just three hours.
Apple's idea of "all-day" battery life was even stranger when it came to unveiling its stunning new 12-inch MacBook. The new notebook is even thinner than the Air (although it costs more), and that full day of battery will just about stretch to nine hours of web browsing, according to the company.
The MacBook (yep, confusingly, it's just called 'MacBook') introduces new features like a pressure-sensitive 'Force Touch' trackpad, and the same technology is reportedly being developed for use on the display of Apple's next-gen iPhones. The new laptop is also one of the first devices to use a USB Type-C connector.
While the MacBook replaces many of its ports with a single USB Type-C port (and will therefore require an adapter for many users), Google's new flagship notebook gets two of these ports. Its second-generation Chromebook Pixel was unveiled earlier this week, starting at a new lower price of $999, and includes some pretty decent specs for the price.
USB Type-C Spec 1.0 has a reversible design, which means no more fumbling around to connect a cable the right way up. Paired with the USB 3.1 standard, it also offers 'SuperSpeed+' data throughput rates of up to 10Gbps. Google was among many of the world's leading tech firms to participate in development of Type-C, and the company confirmed this week that it plans to bring the connector to many more Chromebooks and Android phones "in the near future".
Microsoft overhauled its homepage with a new design this week, featuring larger images, new iconography and a simplified responsive layout.
The company also rolled out an update for its Surface Pro 3 tablet; specifically, for the 'Surface Pen' stylus that's bundled with the device. Users can now customize the responsiveness of the Pen, and can also enjoy "additional levels of pressure sensitivity adjustment".
A further update was released for the Surface RT on the same day, bringing a new driver set to improve audio and video performance on the first-gen tablet.
Last November, Microsoft announced plans to rebrand its Lync communications suite under the 'Skype for Business' brand. The company will formalize these changes on March 18, when it will also launch a new Skype for Business client to replace Lync.
It's been almost two months since Microsoft rolled out the most recent build (9926) of its Windows 10 Technical Preview – a fact that has made something of a mockery of its 'fast' and 'slow' tiers for deploying new updates.
On Monday, Microsoft's Gabe Aul offered an explanation for why the firm hasn't committed to a date for its next build, and admitted that it's been a bit too conservative when it comes to pushing out new builds so far. He also revealed that the company has been discussing how best to address this, even considering a 'ludicrous speed' rollout option for users who are prepared to live with more buggy and less stable builds.
On Thursday, MS confirmed that it will begin to push out new builds more frequently to those on the 'Fast ring', and that a new build is now in testing that is likely to be released soon.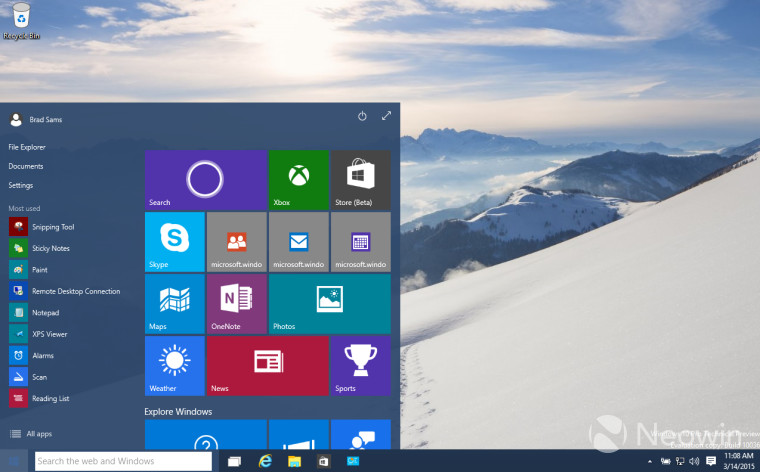 There have been plenty of screenshots this week showing new builds in development. At the start of the week, build 10031 was exposed in a gallery of images; but this weekend, build 10036 actually leaked onto the web, enabling users to download and install it onto their devices.
Among various new bits included are updates to the Start menu, including transparency support, and improved app management features. However, our experience with 10036 so far indicates that this build is much less stable than 9926, so if you're not prepared to deal with bugs and crashes, it's best that you avoid it, and enjoy our image gallery instead.
One of the many new features on the way in Windows 10 is Cortana, Microsoft's digital 'personal assistant', which debuted a year ago as part of Windows Phone 8.1. Ever since then, persistent rumors have suggested that Microsoft was planning to bring Cortana to other operating systems – speculation which has only intensified as the company has continued to increase availability of its apps and services onto rival platforms.
We end our brief roundup from the full article with a shameless plug for our recent interview with James Atkins, chief marketing officer of European mobile brand KAZAM. The company now offers six Windows phones and tablets, as well as a range of Android handsets.
We had a great chat with James about why the company joined the Windows platform, where innovation really matters in mobile devices, and a bit of trouble that KAZAM got into over an ad that focused a bit too much on a lady in her underwear.
Be sure to check out the interview, and stay tuned to Neowin in the coming weeks, as we'll be giving away the KAZAM Tornado 348 – the Guinness World Record holder for 'World's Thinnest Smartphone'. For now, have a great weekend!